Welcome to the family.
Uncle Boojie's Hideout.
FOR THE TRUE BOURBON CONNOISSEUR
Made with our 200-year-old family recipe, Uncle Boojie's Straight Bourbon Whiskey is the finest bourbon the world has never seen.  Our product is hand-crafted in micro batches for the true bourbon connoisseur.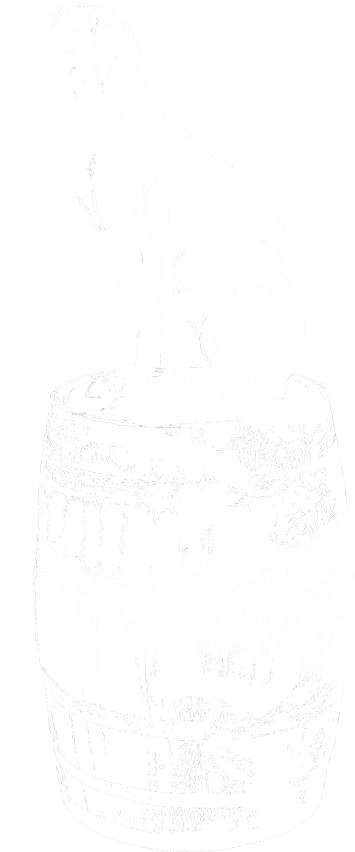 It's been said, "When the English first arrived in the New World…they built a church, when the Dutch arrived…they built a barn, but when the Scotch-Irish arrived… by God…they built a still."
Uncle Boojie's Kentucky Straight Bourbon Whiskey is a project built on the fiery passion of my ancestors. Their 'by any means' way of life fueled every decision in crafting this first [legal] run of artisan fire water. 
My family's story began when my sixth great-grandfather, Scotch-Irish by birth, arrived in "Kentucke" in 1774. He arrived around the same time as some of the greatest frontiersmen like Daniel Boone, James Harrod, George Rogers Clark and Sam Pottinger.
In a constant fight with their fellow man over the essentials of survival, land and resources, each respectively traveled along the Appalachian Mountains and through the Cumberland Gap to cut the Wilderness Trail. My grandfather helped build Fort Harrod and unknowingly created the foundation of Kentucky as we know it today. 
As my grandfather made his journey along this wild terrain, he settled just west of the fort at Cartwright's Creek, a land of dense white oak and an abundance of limestone rich streams. This is where the story of Uncle Boojie's begins.
Over the next 200 years, my family mastered the art of distilling, deep in the moonlit hills of Kentucky. Making the finest whiskey the world has never seen, my family's secret was safe here; hidden from nosy outsiders and the local sheriff.
We are happy to finally go legit and share Uncle Boojie's Bourbon Whiskey with our friends. As we release our handcrafted whiskey, we will tell stories of these folks of early "Kentucke", – people who loved their families, farmed their land, and praised their God.
And it is our belief that the soul of our whiskey is the sum of their trials and tribulations, their happiness and successes, their beliefs. Our mere existence—our being—is simply a collection of those who have come before us, whose blood now flows through our veins. est. Howardstown Kentucke
We currently have three offerings. The Single Barrel No. 1 bourbon (123.3 proof) is our most limited edition. It can only be purchased as part of the Family Reserve Collector's crate. This crate also includes the two other jugs in our initial release – Single Barrel No. 2 (100 proof) and Small Batch (100 proof). To purchase, please click here.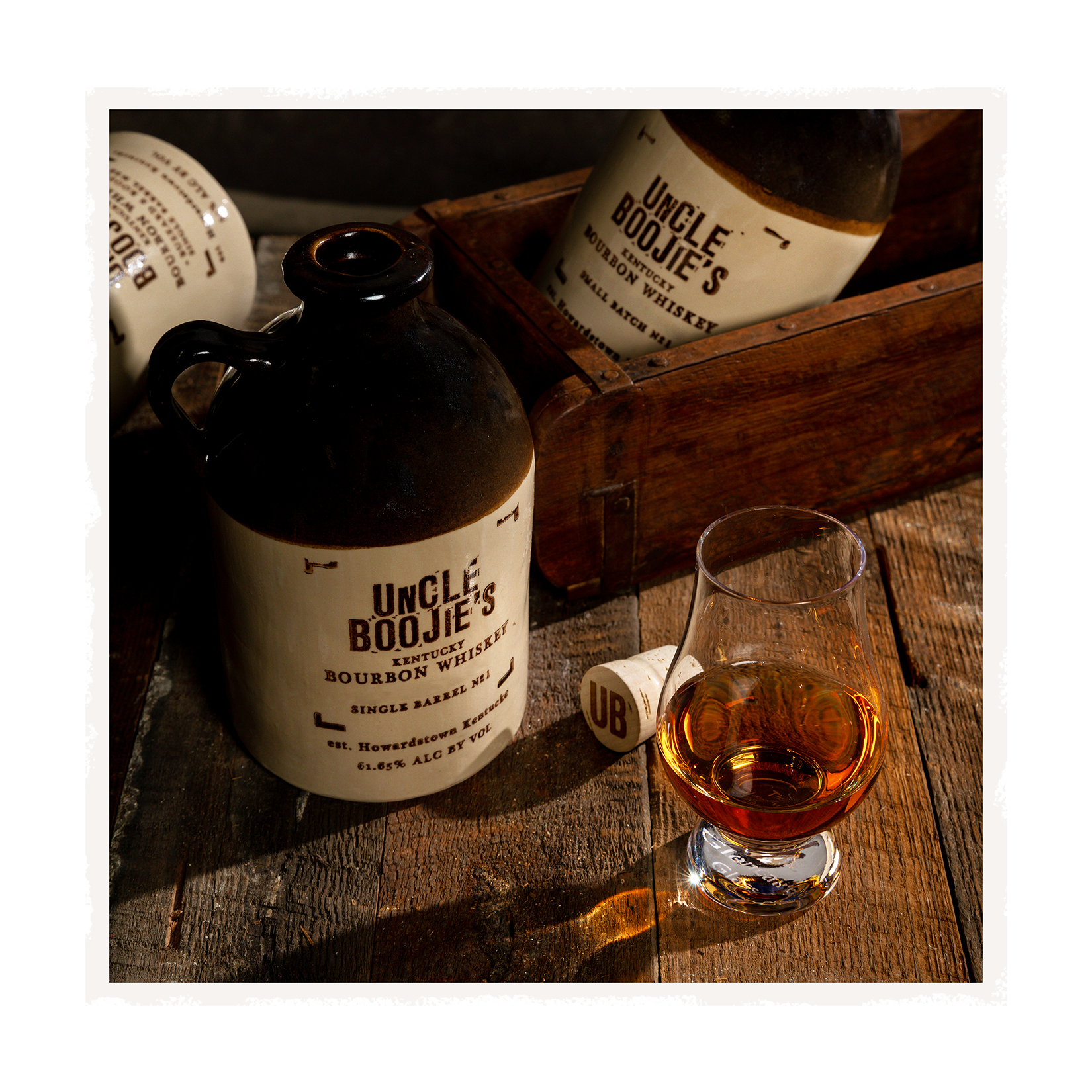 FAMILY RESERVE CRATE
SOLD OUT
Includes the trio:
– Single Barrel No. 1 (123.3 Proof)
– Single Barrel No. 2 (100 Proof)
– Small Batch No. 1 (100 Proof)